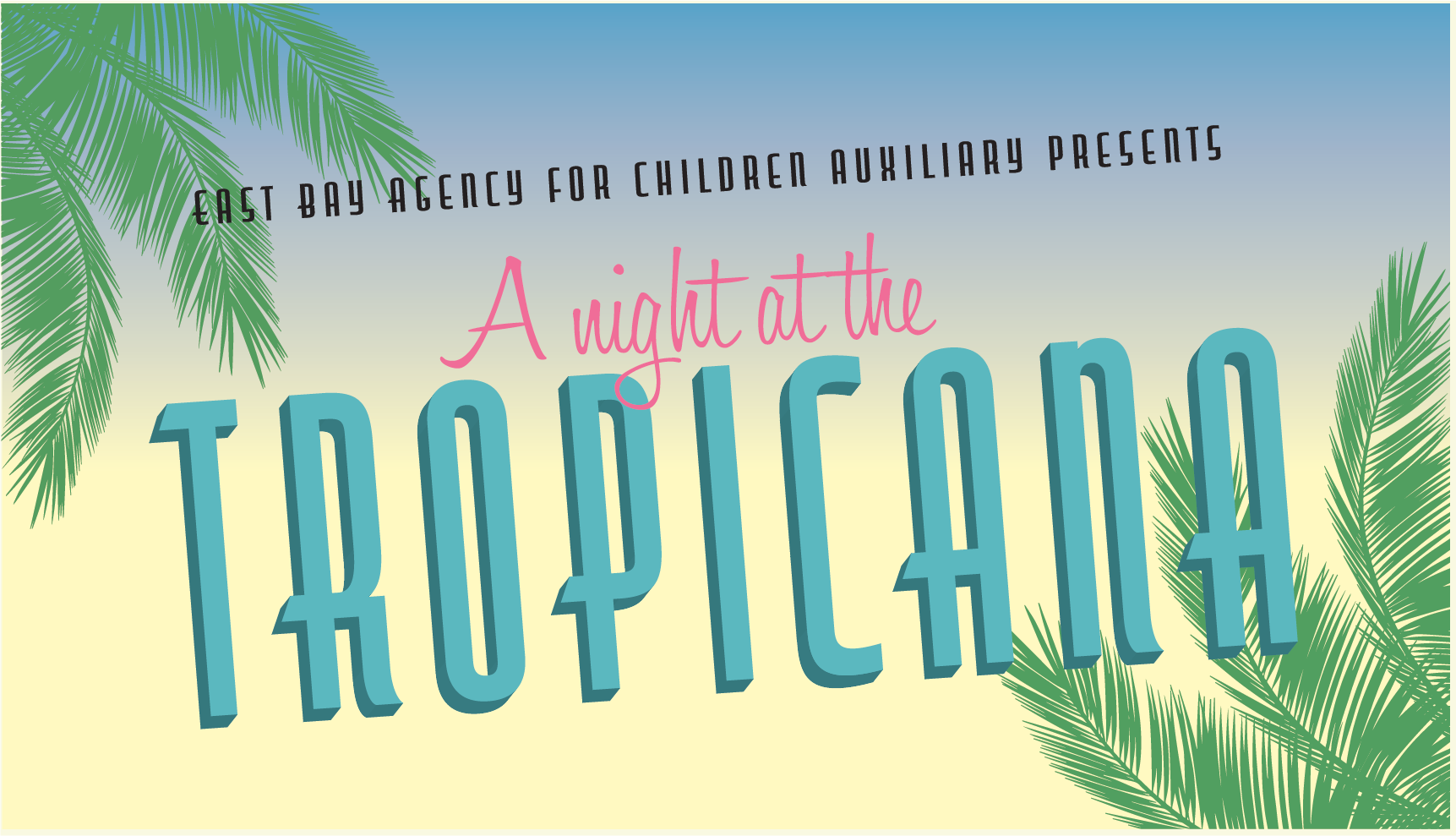 Save the Date, Saturday November 12, 2022 for the EBAC Auxiliary's 23rd Annual Gala, A Night at the Tropicana at the beautiful Claremont Club & Spa in Berkeley. TIckets on sale later this summer. Business Sponsorships available now here!
Please consider investing in your community with a sponsorship that helps reduce the impact of childhood trauma.
Recent Events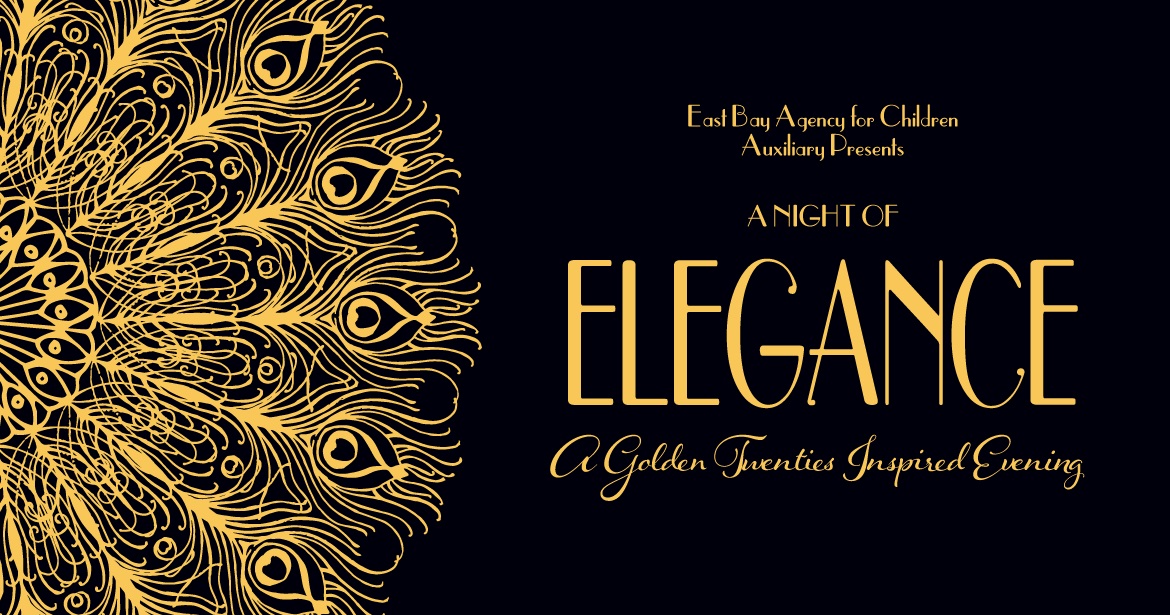 On Saturday November 13, 2021, 220 friends of EBAC gathered in 40 locations throughout the Bay Area and beyond to attend the 22nd EBAC Auxiliary Gala - A Night of Elegance.
Together these wonderful people raised over $300,000 to invest in under-served children, youth and families who have been disproportionately impacted by the health, economic and educational impact of the pandemic.
Thank you to everyone who contributed in any way - big or small - to make this year's virtual event another record-breaking success!
Blue Shield
Amato Architecture
First Republic Bank
TEAMWRKX Construction
Buttrick Projects Architecture + Design
Alta Bates Summit Medical Center
Bank of America
MB Jessee
Cerulean Construction, Inc.
The Grubb Company
Zuraw Financial Advisors, LLC
Style Bath & Kitchen
Kaiser Permanente
MUFG Union Bank
The Diamond-Cartolano Group
Corcoran Global Living
Aloha Pediatric Dentistry
Aspiriant
George Karsant, Coldwell Banker Realty
Previous Events
On 10.10.2020, nearly 200 people joined together in the virtual space to celebrate the work of East Bay Agency for Children (EBAC) and raised a record breaking $270,000 to invest in the children and families served by EBAC programs. Thank you to everyone who gave generously. EBAC is so grateful to you and especially to the members of the EBAC Auxiliary who meticulously planned and replanned this year's event in light of the pandemic restrictions. The event was fun and inspiring. Guests received a meal delivered to their homes from one of our participating restaurants: Wood Tavern, Hopscotch and Agave Uptown. Guests also received a swag bag that included mixings for a signature cocktail, yard sign to show participation, custom decorated placemat and more!
The evening's emcee, Dr. Stephen Lockhart, Chief Medical Officer at Sutter Health, entertained the guests with some humor and silliness and also engaged in a serious conversation with California's Surgeon General, Dr. Nadine Burke Harris, about Adverse Childhood Experiences or ACEs. EBAC CEO, Josh Leonard, shared insights and stories of EBAC's work and impact.
An online auction held the week prior to the virtual InView Alt-Gala contributed over $60,000 to the total funds raised. Thank you to all the businesses and individuals who donated items to this auction.
Thank you to our sponsors whose support made this event happen. We appreciate your continued support.
xBlue Shield of California Jamie Miller Lin and Adam Cheyer Marlis Branaka xSutter Health Larry and Linda Anderson Erica Brevet-Stott and Robert Stott xKeenan Winery Claire and Vincent Faughnan xSabbel Concepts Susan Ormond xCerulean Construction xBank of America xAmato Architecture xMB Jessee xDiamond Cartolano Group - Compass xHighland Partners
Jamie Miller

Lin and Adam Cheyer

Marlis Branaka

Larry and Linda Anderson

Erica Brevet-Stott and Robert Stott

Claire and Vincent Faughnan

Susan Ormond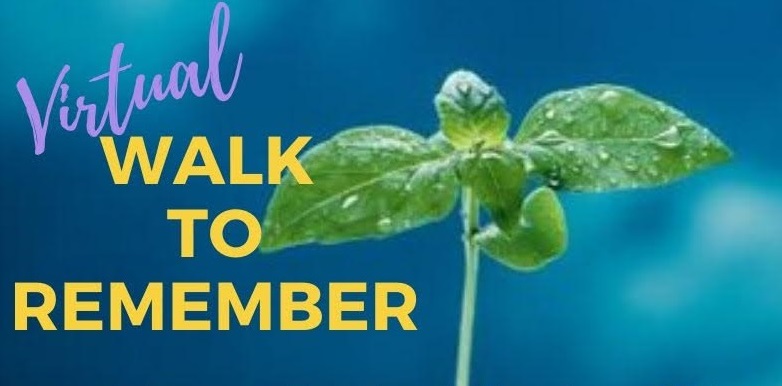 The Annual Walk to Remember was held on Saturday, June 27th as a Facebook Live event. You can experience the amazing Healing Circle from this year's Walk on East Bay Agency for Children's Facebook page and share in the Circle's comfort and centering from your own home.
It's not too late to make a contribution to support Circle of Care's services for grieving children and their families as they navigate their incredibly difficult bereavement.
Visit EBAC.org/CircleOfCare for information on grief support and education programs offered.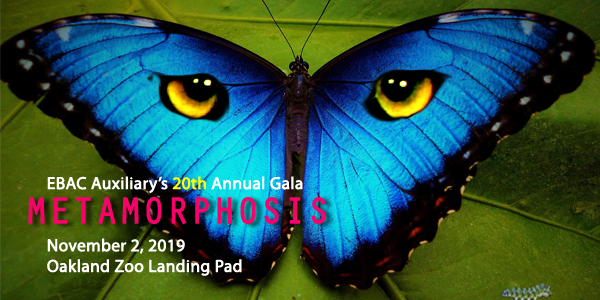 Metamorphosis

EBAC Auxiliary's 20th Annual Gala
Atop the Landing Pad at the Oakland Zoo
Saturday, November 2nd
Sponsorships, Tickets and Information at EBAC.org/Gala

The Walk to Remember a special day for the community to unite as we navigate our grief journeys together.

Each year in May families, friends, and colleagues unite to cherish the memories of our loved ones at this unique and moving ceremony of remembrance followed by a 3 mile walk around beautiful Lake Merritt in Oakland. The Walk to Remember is also a fundraiser for East Bay Agency for Children's Circle of Care grief and illness support services - ensuing no child has to walk his or her grief journey alone.

10th Annual Walk to Remember
Questions? Contact Julie West at Jwest@ebac.org or 510-844-6708
Learn more about Circle of Care at www.ebac.org/CircleofCare
19th Annual Gala

Tartans, Tuxes and Tiaras was a smashing success

Thank you to the wonderful EBAC Auxiliary for hosting such a fabulous fundraiser, and thank you to our 200 guests who together raised over $183,000 to reduce the impact of trauma on children and families.

Mark the date for this year's 20th Anniversary EBAC Auxiliary Gala - November 2nd, 2019. Location and theme to be announced.

Julie West, EBAC Chief Development Officer

510-844-6708
Go-Go Mod! A Groova-delic Gala 2017
Shake your groove thing at the hippest gala in town benefitting East Bay Agency for Children. Join the EBAC Auxiliary at the Oakland Museum of California for a Goova-delic evening you won't soon forget.

November 11, 2017
17th Annual EBAC Auxiliary Ball – La Belle Epoque, Un Soiree Parisienne
On Saturday November 12 th, 170 revelers and EBAC supporters gathered at the spectacular University Club atop the Cal Memorial Stadium for a most successful and enjoyable EBAC Auxiliary Ball!  Guests were treated to South African Gumboot drumming by children in one of EBAC's afterschool program (link tohttps://youtu.be/a3tNEDceMeE) and heard moving stories of EBAC's work.  The lively auction raised over $50,000, contributing to the $150,000 (net) raised to be invested in EBAC's mission to improve the well-being of children, youth and families by reducing the impact of trauma and social inequities.

Guests donned period costumes from the era with ladies competing to win the Chapeau Contest.   Enjoy the wonderful photos (link to https://flic.kr/s/aHskNTJvzn)

A huge thank you to everyone who supported this important and fun event, especially our sponsors:  Larry and Linda Anderson, Kaiser Permanente, Dr. Michael L. Henry, Highland Partners, Monica and John Marcone, PG&E, Ross Stores Foundation, Union Bank, Keenan Winery, Aloha Pediatric Dentistry, Berkeley-Orinda Orthodontics, Lin and Adam Cheyer, Claire and Vincent Faughnan, Joanne and Scott Karchmer, MB Jesse, Inc., Scott Matula-Beltch and Rob Beltch, Jamie Miller, McCutcheon Construction, Inc., Marilyn Sandifur, Kendra Scott, Nancy and Kevin Sidow, Katherine Welch and Verdant Project Management. 
2017 Annual Walk to Remember, benefiting Circle of Care
The 2017 Walk to Remember was a wonderful celebration of life for the 150 children and adults in attendance. Together we raised awareness about the impact of grief on children and families and raised funds for Circle of Care's grief services. It's not too late to donate to this walk which has already raised over $24,000!
Wood Tavern 10th Anniversary Benefit for EBAC
On Sunday, May 7th, 2017 Rockridge's popular Wood Tavern restaurant closed its door for a private benefit for East Bay Agency for Children. Guests enjoyed Executive Chef Yang Peng's creative and delicious culinary treats along with signature cocktails and a winning wine selection. Proprietor Rich Wood led a lively auction to raise money for children impacted by trauma who he called "the real heroes for showing up each day despite the challenges they face". EBAC is incredible grateful to the Wood Tavern staff and patrons for their continued support.