Think back to 1952 when there were very limited services for children with special needs. Parent's choices were limited, either put their emotionally disturbed, developmentally disabled, or mentally ill children into residential care or keep them at home with little if any available services. When a group of families in the east bay decided they wanted to give their children "the same educational and recreational opportunities which contribute to the physical well-being and social growth of all children", they had to search for an alternative.

They identified a program model in use on the east coast, brought it to the east bay, and created the first "day treatment" program west of the Mississippi. Initially called the Berkeley Activities Center, then the East Bay Activities Center, this newly formed non-profit thrived for 30 years and eventually formed the basis for the Oakland Day Treatment program and what was to become East Bay Agency for Children.

The decade from the mid 1980's to the mid 1990's was a period of significant expansion for EBAC. Taking advantage of strong organizational leadership and vision and the synergies of collaboration, EBAC merged many other non-profit service providers into our growing family of services and launched new programs ourselves. We welcomed a new day treatment program in Fremont and the Prevention and Life Skills (PALS) program. We took over operation of the Therapeutic Nursery School from Children's Hospital Oakland and in Fremont the first of several EBAC run Healthy Start programs. We brought on board PediatriCare Grief Support Center, known today as Circle of Care, and added the Hawthorne Community Collaborative, today's Hawthorne Family Resource Center.

We built a successful model Healthy Start after school program at Sequoia Elementary in Oakland, and employ those best practices today. We created our unique Youth Empowerment Services to fill a very vital need - assisting teens transitioning out of the Juvenile Justice Center and helping at-risk teens avoid entering the juvenile justice system.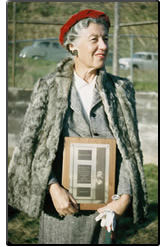 In 2001, we also welcomed into the EBAC family the very successful and well respected Child Assault Prevention (CAP) Training Center which together with the 2008 merger with Child Abuse Prevention Agency (CAPA) now provides EBAC with solid prevention-based educational services to ensure each child has the skills they need to succeed in school and in life.

Today, East Bay Agency for Children's programs serve over 20,000 children and families throughout Alameda County each year, and we operate with a $ 13 million budget. Our services give each child and family the specific resources, skills, and opportunity they need to help them reach their full potential.

Read a fascinating account of East Bay Agency for Children's early history in a written account prepared in 1980 (PDF).